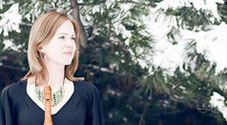 Caroline Eidsten Dahl
(recorder)
About Caroline Eidsten Dahl
Caroline studied the recorder from 1999–2003 with Frode Thorsen at the Grieg Academy in Bergen where she graduated with a Bachelor degree. At the same time in 2001, she started her studies with Professor Dan Laurin at the Royal College of Music in Stockholm where she completed her post graduate studies in chamber music autumn 2006.
In 1998 she was a finalist in Yamaha Recorder Ensemble Competition Cambridge, UK and in Stockholm Early Music Festival in 2010 with Woodpeckers Recorder Quartet where they received the audience award.
In 2007 she won the competition "Intro Classical" Concerts Norway and later in 2008–2009, produced by Concerts Norway, she travelled to India and China to promote Norwegian and Chinese music with musicians from Shanghai.
Caroline has performed with leading ensembles and visited festivals througout such as; Kremlin Chamber Orchestra, Drottningholm Barockensemble, Bergen Chamber Ensemble, Norwegian Baroque Orchestra, The Trondheim Soloists, Ensemble Allegria, Norwegian Chamber Orchestra and Oslo Baroque Orchestra, The Early Music Festival in London, Oslo Chamber Music Festival and the Winter Festival in Oslo.
She has also taken part with The Norwegian Opera and Ballet 's productions such as The Coronation of Poppea and Ulysses returns.
Caroline is due to release her first solo recorder album in 2014 on the awardwinning Norwegian label LAWO Classics.
Photos of Caroline Eidsten Dahl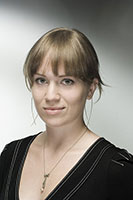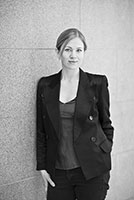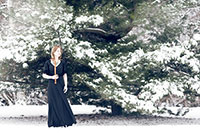 Photo credit: Hilde Kvivik Kavli