MARIARS Concerts
presents
new chamber music program
"3B Dimension: Bach, Beethoven, Brahms"
Performers
Vladislav Adelkhanov (violin, Georgia), Maria Mirovska (piano, Lithuania)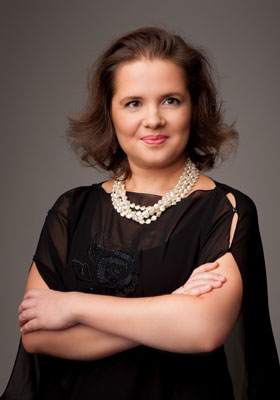 J. S. Bach. Sonata for violin and piano in C minor BWV 1017
J. Brahms. Sonata for violin and piano no.3 in D minor op. 108
L. van Beethoven Sonata for violin and piano no. 9 in A Major 'Kreutzer' op. 47
"Three great Bs" or "Great Three" is an expression first voiced by the German composer and writer Peter Cornelius in 1854. In his statement P. Cornelius added the name of Hector Berlioz as a third, starting with the letter B, to the names of two titans of the world musical classics already recognized by the middle of the 19th century - Johann Sebastian Bach and Ludwig van Beethoven. Later in the 19th century, the famous conductor, pianist, and composer Hans von Bülow replaced Berlioz with Johannes Brahms in the "Great Three". The term "The Great Three", as it were, emphasizes the invaluable and grandiose contribution of Bach, Beethoven, and Brahms to European and world musical culture, in a particular sense placing them above many and many other authors and thus emphasizing their superiority.
The concert program will feature the brightest works of all three authors from the "great three", written for violin and piano.
J.S. Bach's sonata for violin and harpsichord BWV 1017 is one of the first in its genre and in Bach's work is a duet of equal participants, not a solo instrument with basso continuo accompaniment. Sonata by J. Brahms for violin and piano No. 1, op. 78 can be attributed to the late period of the composer's work, when his style was fully formed and reached unprecedented heights. L. Van Beethoven's sonata "Kreutzer" is one of the most famous and most difficult works of the German classic for performers.